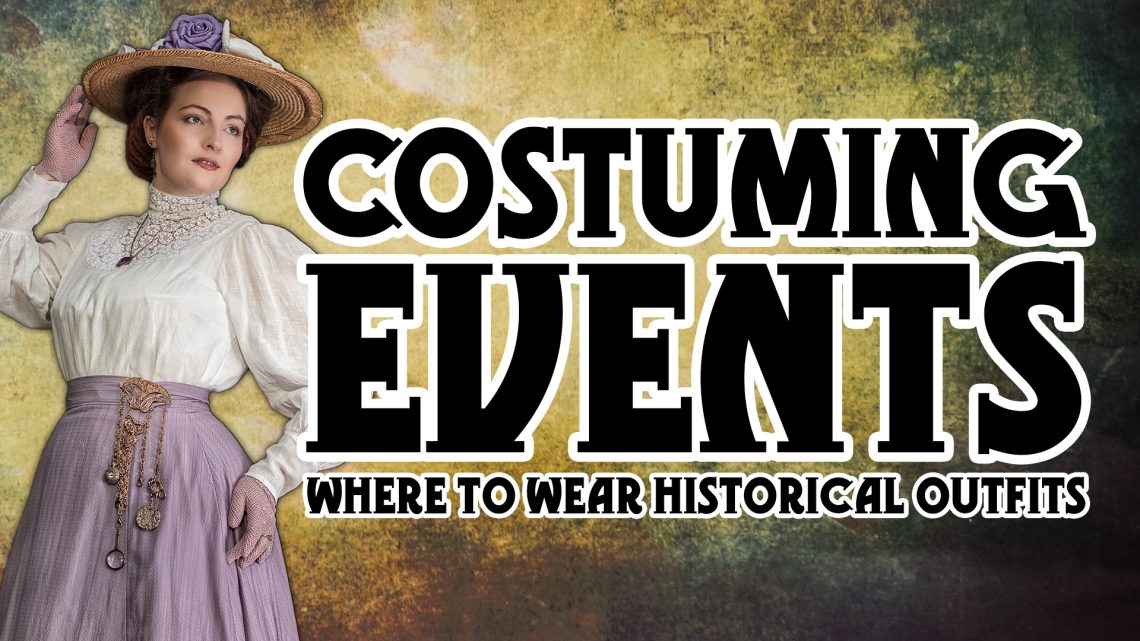 List of Costuming Events
31. Mai 2023
Where to wear historical outfits
If you just want historical event recommendations around Germany scroll further down for the list of costuming events.
Making historical garments is one thing but once they are done I want to wear and present them outside of the sewing room. We don't sew for the closet, do we?
While fantasy festivals, Ren faires and medieval markets are all awesome, finding something specifically for later periods is a bit trickier. At least around where I live in Western Germany. Victorian and Edwardian fashion can easily be worn at any Steampunk event. Maybe throw in some goggles of mechanical apparature and you're good to go.
For a list of Steampunk events in Germany, Switzerland and Austria (plus surrounding countries) check out the list on facebook by Clockworker.de (direct link only works on desktop).
Turn of the Century, Belle Epoque or (German) Kaiserzeit
Events focussing on the time roughly from 1880 to 1910 seem to be rarer around here, so I asked on instagram for suggestions. Since several people asked to share the results I thought it might be worth to make a list of costuming events and throw in my own event tips (and reviews, if I know more of the event).
Important: Don't just show up in costume everywhere!
Unless the event states that it's okay for visitors to come in historical costume you should always ask before you go!
Why is that important? If a museum hires reenactement groups to portray a certain time and area you might not represent those specifications. And although you show up with good intentions they cannot know if you are knowledgable enough to educate normal visitors.
Worst case scenario: Someone is mistaken for being part of the staff and then misbehaves badly so that this will fall back onto the museum. To prevent this, some locations might want to screen the costuming visitors first.
It's also never a bad idea to ask if it's okay to come in costume (and maybe add a photo) because a lot of times you might get discounted entrance tickets.
---
List of Costuming Events
(This is not a complete list of costuming events and I cannot guarentee for the quality of the event nor if it's okay for visitors to show up in costume. If I know more about the event, I will add those information in italic.)
Cologne, Friedenspark, D 🇩🇪
Public picnic
Free to attend
Friday before Amphi-Festival (in July)
Gothic or historical attire required
Inoffical opening for Amphi Festival, always takes place on Friday before the festival (this year on July 28 2023). Despite the name it's more of a Gothic event because of the festival but it's still a great place to wear victorian and edwardian outfits. Maybe pick the darker ones in your closet. The surrounding park has great photo spots and there are always photographers visiting.
Museum festival with historical fun fair
Museum entrance (+parking fees)
From Tuesday before Easter until Sunday after Easter
Historical funfair at the open air museum. The museum alone is worth a visit but with the fun fair attractions dating from Kaiserzeit 1871 until ca. 1960 it's a blast!
During the last years visitors in historical costume got reduced or free entrance but 2023 that was not the case. I'm not sure if we were just unlucky with the cashier or the rules changed. I never got an answer to my mail.
De Haan, B 🇧🇪
Street festival and flea market
Free to attend
First Saturday in August
Belle Epoque attire welcome, not required
Belle Epoque fest at the Belgium coast celebrating the historical tramway. There are different activities and music performances. Basically the whole city dresses up (in more or less historical outfits, boater hats everywhere!). The historical buildings are a lovely scenery and the antique and flea market are definetly worth a look. (I found some antique petticoats, thimbles and hat pins last time). The evening before is a party at the mirror tent. We saw some fine burlesque and boylesque there.
Beware that it's super crowded as it's THE event of the year and when in historical costume you will be photographed. But you also get the chance to walk in the parade. The beach is nearby so historical bathing suits are also an option.
Anno 1900 Steampunk Convention
Minett Park Fond-de-gras, LUX 🇱🇺
Steampunk museum event
Free to attend
End of September
Steampunk and historical outfits are encouraged
This is a steampunk event (in fact the first big one on the European Mainland) but due to the name historical fashion is also very welcome. Historical train rides are possible and there are also vendors with antique and historical clothing. There's a lot of musical programm.
Loads of photographers but beautiful museum.
Beware that the ground is challenging and the area includes a steep hill. Flat shoes are recommended.
Jingle Bells – The Victorian Christmas Market
KulturGießerei Saarburg, D 🇩🇪
Christmas market at a historical museum
Free to attend
Mid-December
Victorian and steampunk attire welcome
Small but worth a visit. Located at the historical bell foundry, with loads of vendors with handmade goods. Music and entertainment included.
The entrance is free but they collect for charity.
Lots of steampunks visit but it's not offically a steampunk event (although the costume raffle has a steampunk category).
Kandersteg, CH 🇨🇭
One week City Festival
Free activities, but also some with fees
Winter Edition in Januar, Summer Edition in August
Historical Belle Epoque attire needed for limited activities
Different activities including coach rides, vintage skiing, sewing courses, promenade, tea times, exhibitions…
---
To be continued
(I've still got the commendations I got via instagram to add, but it's late)
Do you know events that I should add to the list? Feel free to drop me a comment or write me via social media.
Das könnte dich auch interessieren
3. Februar 2023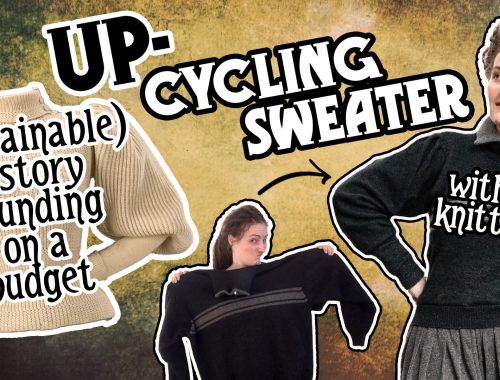 29. Oktober 2022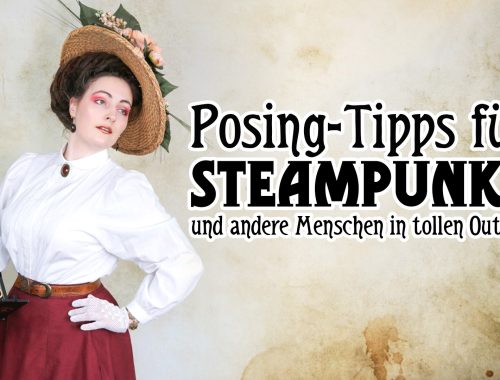 13. Februar 2023